HAPPY NEW YEAR to all our Dear Rose Friends! We hope you are safe and that your garden hasn't been ravaged by bushfires and scorching heat where hefty water restrictions apply – these are certainly challenging times for our gardens and thankfully, roses will survive with minimal watering and flourish again, once we have good soaking rains which is predicted!
OUR BRAND STORY was filmed by Rochelle and Dean of Preface Films during October and November. We're really pleased to be sharing it with you as we enter a whole new phase in our business … click here to view
Last year, you may have experienced issues accessing our website on Google. We apologise for any inconvenience and have taken steps to rectify and build a new website with a new and very professional IT team.
We have been listening to what you, our customers would like to see to make your rose ordering experience a pleasure, so our new website will work on all devices including mobiles and tablets!
Unfortunately, the previous IT mismanagement had a heavy impact on our business. Could you please do us a favour by leaving a review on Google?
GRA'S GARBLE …
How glad am I that I don't even know how to turn on a computer? It's been a journey but we're moving in the right direction now so I will continue to give you a couple of crazy jokes each week and share the most relevant and up-to-date information about roses through this Rose Rambler.
Q. What's a cow's favourite day of the year? A. Moo Years Day!
We're getting ready to load onto our website all the new roses which will be available again this winter; there's one which I've had the pleasure of growing in my veggie garden for about 18 months and it's a ripper! AS GOOD AS IT GETS will be a winner in all rose gardens because as far as I can see, it's got EVERYTHING most rose gardeners want:
Amazingly healthy foliage
Beautiful, perfectly formed HT blooms – medium red colour
Lovely fragrance
Continually free flowering
Because our online store is not yet ready to take orders for this coming bare-rooted winter season, if you want this magnificent rose, please call 03 5787 1123 or email Diana: info@rosesalesonline.com.au and we'll process an order to ensure you get AS GOOD AS IT GETS to plant in your garden this winter!
During this phenomenally hot summer, here are a couple of roses which have excelled in their abundant flowering, strong/healthy foliage and tolerance to heat: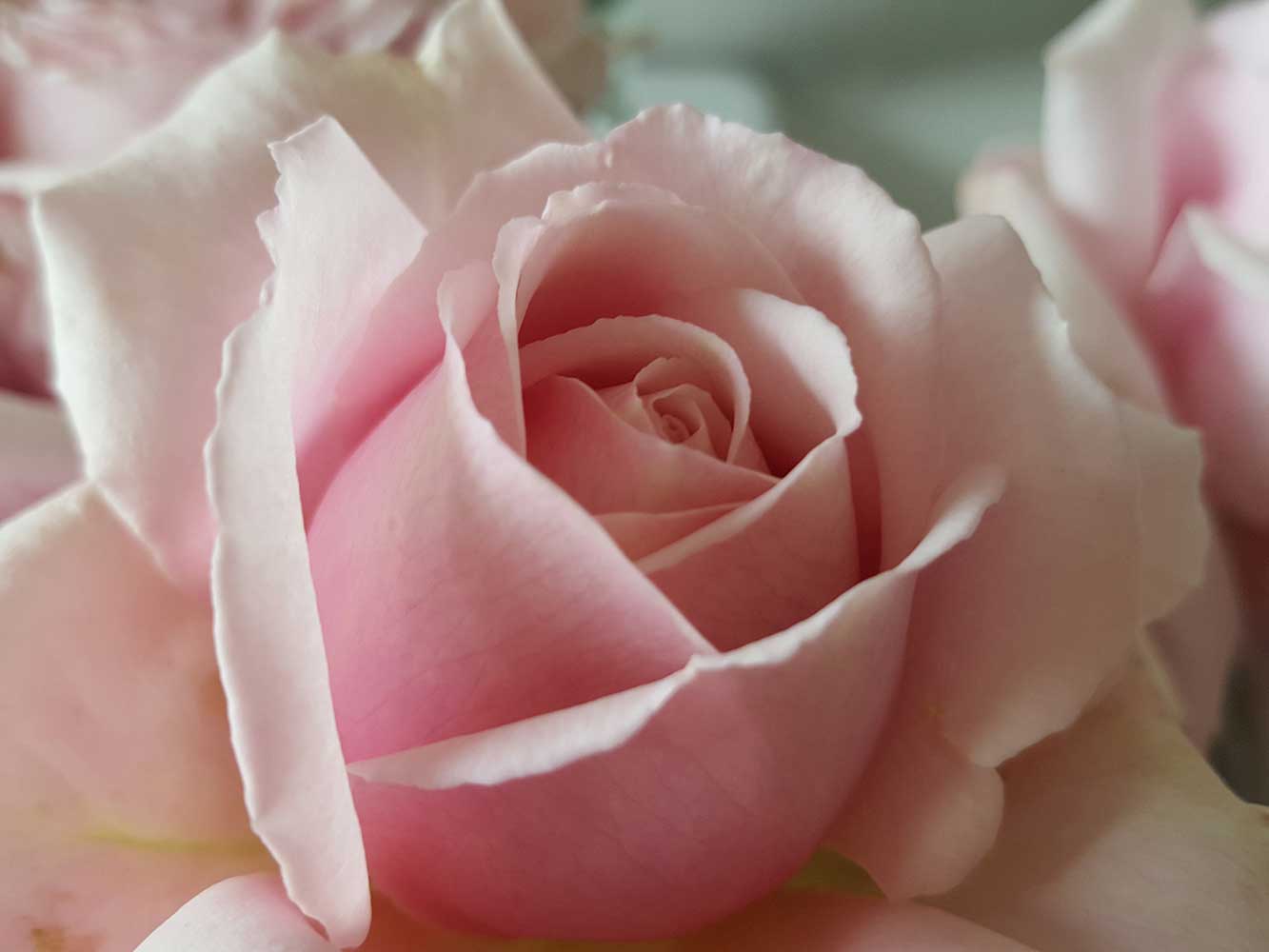 THE CHILDREN'S ROSE
The Children's Rose produces highly fragrant blooms of soft powder pink which slowly unfurl to reveal a mass of swirling petals in fully double blooms. The flowering stems are mostly single, sometimes in clusters and are very long lasting in the vase. There are very few thorns on the flower stems which means that the children themselves can pick the flowers! PURCHASE ROSE - $32.50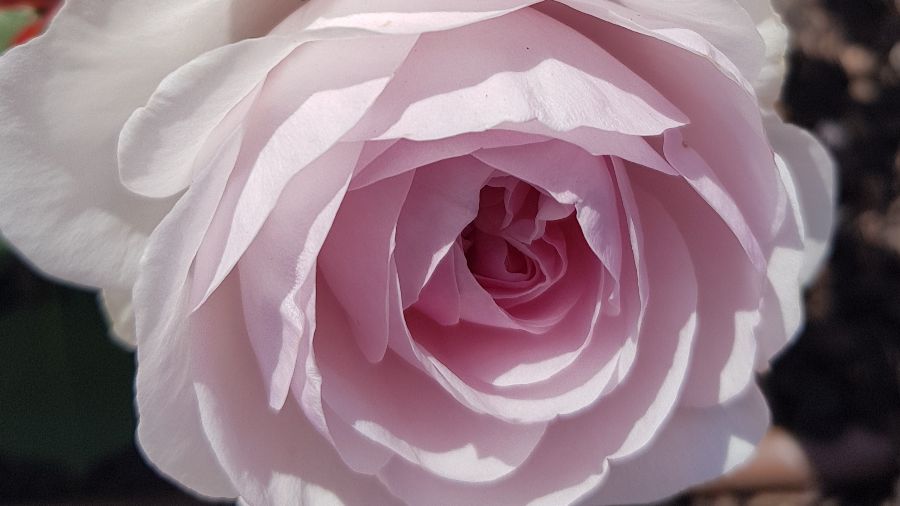 OLIVIA ROSE AUSTIN
Pink - Regarded by David Austin himself as "a rather special rose; in fact, it is possibly the best rose that we have introduced to date."
Named for David Austin's granddaughter, it commences flowering very early in the season and continues well into autumn. Medium to large fully cupped roses of an even mid pink which have a good fruity fragrance and sit on a very healthy, well balanced bush. - PURCHASE ROSE - $32.50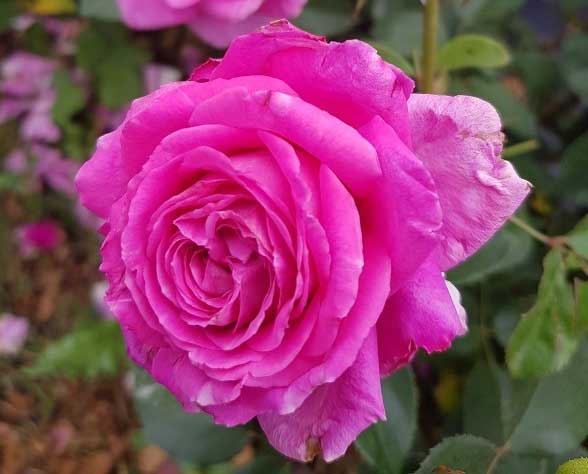 DREAM CHASER
Was one of the most outstanding and alluring roses we saw in the rose fields last summer when we went to check-out all the new release roses … stunningly healthy foliage on a sturdy, rounded shrub just over 1 metre tall smothered in large blooms of brightest pink – and, it's beautifully fragrant to boot!!
Customers who grow this beauty report abundant flowering - extremely healthy bush - lovely and already a favourite … - PURCHASE ROSE - $32.50
Yes, I know, they're all pink roses but oh, my goodness, they're all so delightfully fragrant as well!!!
---
Q. What do you call a cow with no legs? A. Ground beef.
Treat yourself and order any one of the above roses NOW because I'm feeling very generous after having a wonderful break … I'll GIVE YOU A FREE 15cm POTTED rose of GRA'S BLUE * – my very own creation and multi-award-winning rose! Order online at: www.rosesalesonline.com.au or pop into Silkies Rose Farm, Clonbinane on one of our open days – Friday, Saturday, Sunday and Monday from 9am – 4 pm. (*while stocks last)
Thank you in advance for your understanding and assistance in restoring our online business to where it deserves to be … best wishes from Graham, Diana & Mooi