ROSE RAMBLER 4TH JULY, 2019 … Hello dear Rose Friends – we hope you're enjoying stints in your garden during this winter! It's so extremely good for you to walk around your garden, do a bit of trimming, pull a few weeds or even to quietly sit for a short time in the fresh air and winter sunshine.
GRA'S GARBLE … warming up with a joke this week …
Q. What do you call a cold dog sitting on a bunny?
A. A chilli dog on a bun!
Some of you who haven't pruned yet will be biting at the bit to get out and try your new Lowe secateurs and besides, it's such a joy to see the roses all neat and tidy in their winter state so go do it!
If you're not sure about how to prune your roses, then come along to my next pruning demonstration here at CLONBINANE – SATURDAY, 13TH JULY – 1.30PM or, set this date in your calendar for a great family day at our local park where hundreds of roses were planted surrounding the memorial of the Black Saturday Bushfires:
WANDONG MEMORIAL PARK SUNDAY, 21ST JULY 10.00AM
THIS EVENT CONCLUDES WITH A SAUSAGE SIZZLE SO, FOR CATERING PURPOSES, PLEASE LET US KNOW IF YOU WOULD LIKE TO ATTEND THIS ROSE PRUNING DEMONSTRATION.
TYPICAL QUESTIONS AND ANSWERS DURING JULY … To make rose gardening less complicated for you, here are a few typical Q & A's we get …
Q. I'm going away for six weeks, should I prune before I go or leave it till I get home?
A. Do what works for you and what you have time for – in a really cold zone you might leave the roses until late August but otherwise, a tidy, well-kept looking garden is a good deterrent for potential burglars so worth considering!
Q. I want to get more roses this season while they're bare-rooted and cheaper but I haven't got the garden beds ready – what should I do?
A. We suggest you get digging and dunging the garden beds as soon as possible because we prefer the soil is prepared and left for about six weeks prior to planting (especially if you're adding manure/compost). So, you can either purchase now and heel the roses into some damp, friable soil for a few weeks or wait and purchase the roses when they're developed in pots, later in the season. A tad more expensive but guaranteed to survive and be successful!
Q. When do I fertilize my new roses?
A. As soon as the roses have good foliage cover – meantime, we highly recommend seaweed solution at least once a fortnight! Definitely fertilize with quality product like our Complete Organic Fertilizer (COF) or Sudden Impact for Roses in spring and then every 8-12 weeks throughout the flowering season.
Q. Should I mulch the new roses when I plant them?
A. Yes, definitely put a light layer of straw or chip mulch around the roses at planting to reduce weed infestation, keep soil temperature even and feed the worms who are breeding now until October – that army of workers you look after NOW will reward you with all their castings to enrich the soil so your roses flourish when conditions get tough during summer!
Q. The organic rose management spray program – when do I start spraying?
A. If you do the first spray soon after pruning – spray all around the mulch too – then at least once a month as 'maintenance' you will retain healthy foliage and thus reduce the need for weekly spraying in spring when insects and inclement/humid weather can affect roses.
This is just a short rendition of the type of questions we get from gardeners and we always say, " … there's no such thing as a silly question" … IF YOU DON'T KNOW THE ANSWER, THE QUESTION IS DEFINITELY NOT SILLY!
You are more than welcome to submit questions through our website where Zac has made it easy for you by the click of a button at: www.rosesalesonline.com.au
Here are a few roses which I think you definitely MUST HAVE …
COEUR DE NEIGE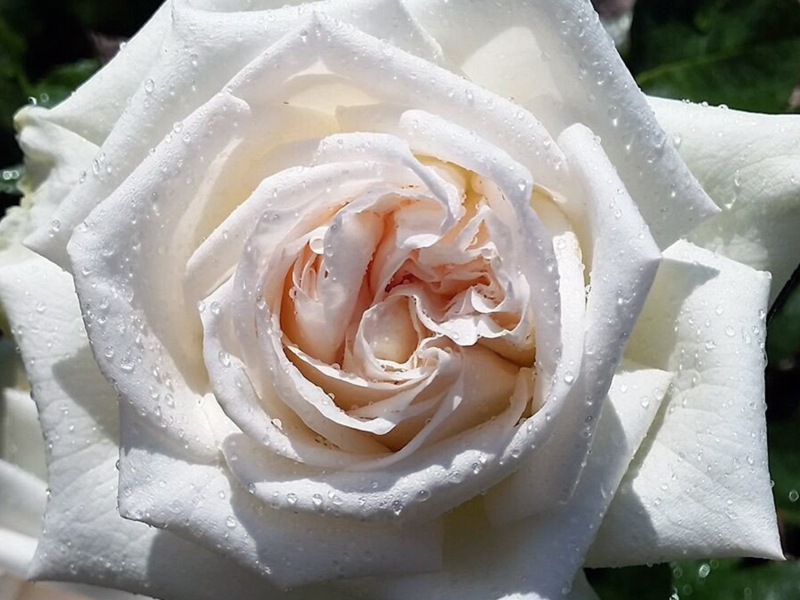 FEARLESS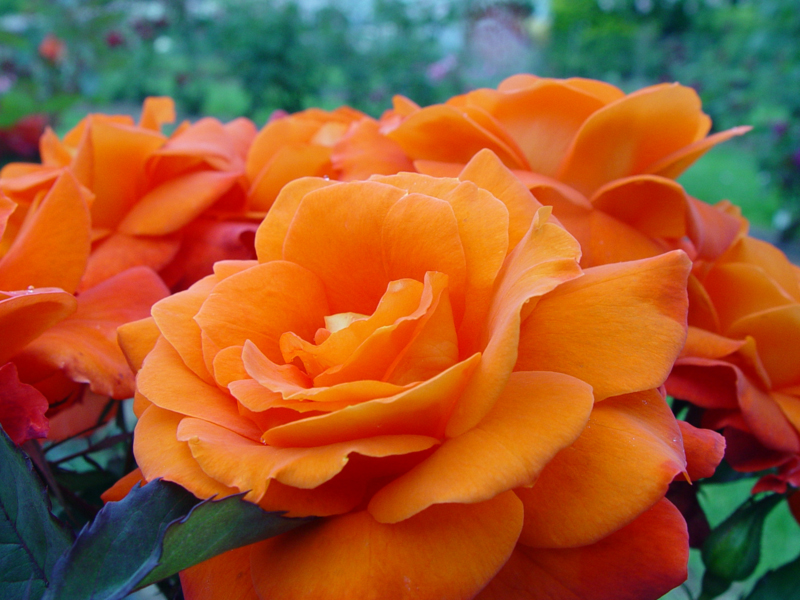 FORGET ME NOT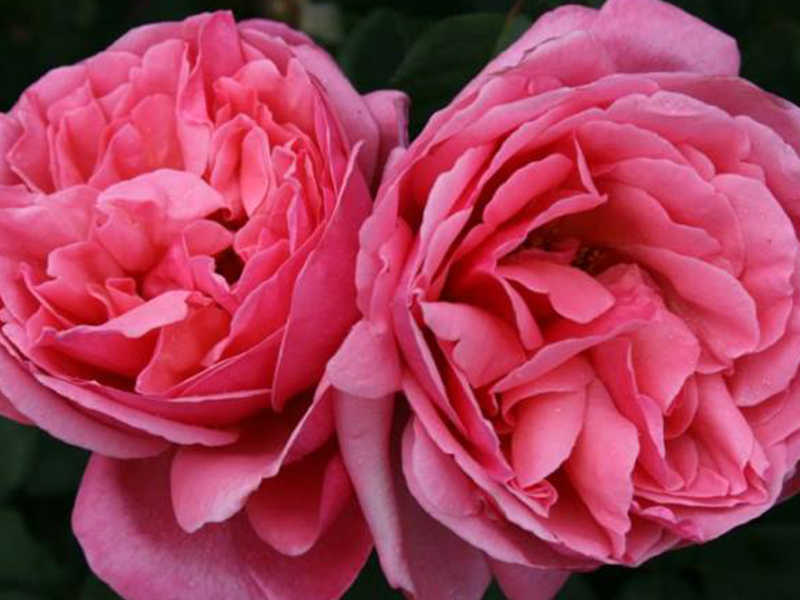 Rug up and come for a visit to Clonbinane any Friday, Saturday, Sunday or Monday – it's beautiful here and we're always happy to do a one-on-one pruning demo if you cannot attend one of our scheduled events.
Cheers from the team at Silkies Rose Farm, Clonbinane